18. November
DONATION MADE
good news from camp STARQUAKE:
THANX TO YOU,
and you downloading the
WAR-single
we just donated 50 EUROs to warchild.org
THANK YOU ALL SO MUCH
7. November
VIDEO for WAR

4. November


STARQUAKE have produced a nice cover version of the all-time classic WAR (written by the Temptations guys, made great by Edwin Starr, famously covered by Bruce Springsteen)
WAR was available as a download through iTunes and amazon
and ALL THE MONEY WE MAKE, really every CENT went to warchild.org
10. September
MIKEY doin a cover of Can't Cry Hard Enough
15. August
new VIDEO enjoy the campfire atmosphere ;-)
7. August
there's a new video snipet up on our facebook page
23. May
there's a new interview up on battlehelm.com
26. March
new VIDEO
watch MIKEY make a complete fool of himself, trying to play drums ;-)

18. March
new reviews
nice review @ underground empire German
+ @ Rock Tribune Magazine:
28. February
the VINYL sounds GREAT

17. February
2LP vinyl

16. January
"Times That Matter" vinyl limited edition on DutchMetalManiac blog ;-)
22. December
nice review @ myrevelations.de
15. December
new website is online - ENJOY!
11. December
such a nice customer review @ British amazon
17. November
Times that Matter - Review by James @ DPRP
16. November
"Times that Matter" to be released on vinyl on Jan 15th 2016
11. November
follow Starquake on twitter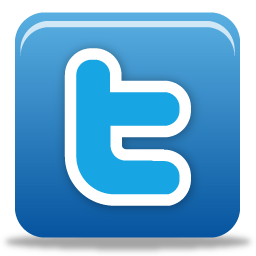 28. October
scathing critique - Times that Matter - slating review Finnish
15. October - NEW VIDEO
13. October
Times that Matter - Review @ crossfire-metal
9. October
Times that Matter - Review @ glorydazemusic
8. October
Times that Matter - Review by Christoph @ Metalglory
3. October
amazing Times that Matter - Review by Matteo @ Metalhead Italian
12. September
Times that Matter - Review by Time Signature
30. August
8/10 - Times that Matter - Review @ RockHard
13. August
Times that Matter - Review by Matt @ eternal terror
3. August
Times that Matter bei iTunes
14. Juli
Times that Matter - Review by juanhard @ Dioses del Metal spanisch
13. Juli
wonderful Times that Matter - Review by Sloof @ metaltoinfinity
9. Juli
STARQUAKE-Interview by Oshyrya @ metalchroniques französisch
5. Juli
Times that Matter - Review by Mick @ streetclip.tv
24. Juni
neue AUDIO-Seite
17. Juni
klicken, bissl runter scrollen, review lesen by Crazy Beat @ metalfactory
16. Juni
ein ganz gutes review by Sebastian @ Metal 1
und ein nicht ganz so gutes review by Björn @ Powermetal.de
12. Juni
Times that Matter - Review by Lior @ Metal-Temple
10. Juni
STARQUAKE-Interview by Christian @ xxl-rock
7. Juni
Times that Matter - Review by Fernando @ Metal Imperium portugiesisch
7. Juni
new section: REVIEWS
7. Juni
Times that Matter - Review by Christian @ xxl-rock
5. Juni
Times that Matter - Review by Alberto @ iyezine italienisch
4. Juni
new section: CD-Details
2. Juni
sign up - STARQUAKE NEWSLETTER - sign off
29. Mai
HEUTE/TODAY

27. Mai
Times that Matter - Review by Mario @ Rock-Garage
24. Mai
Times that Matter - Review by Justin @ The Rocktologist
23. Mai
Times that Matter - Review by Daniel @ Stormbringer.at
22. Mai
Times that Matter - Review by Craig @ Dangerdog
29. April
Veröffentlichungstermin (29.5.) auf Puresteel Records bekannt gegeben
21. April
STARQUAKE: Times That Matter ist bei
vorbestellbar
10. März
STARQUAKE auf den Seiten von PureRock records
5. März
Teaser-Video

26. Feb
STARQUAKE hat weltweiten Vertrag mit puresteel records unterschrieben